Where to Go for a Walk or Hike in Nashville
The best places to get outside, get some exercise and experience nature in Nashville.
Date Upated: June 4, 2023
The Green Hills overlook at Percy Warner Park
Between its musical culture, diversity and thriving food scene the charms of Nashville are many and well known but we think to really get to know the city, a hike is the best way to do it. When it comes to hiking in Nashville, there are a ton of different options within the city's limits each offering something different from the next. All of the hikes listed here are easy to moderate so it's not necessary to be experienced to enjoy them. We'll also point out the places below that have harder trails available.
Places displayed in geographic order
1. The Downtown Loop
2. Bicentennial Park
3. Centennial Park
4. Radnor Lake
5. Richland Creek Greenway
6. Percy Warner Park
7. Edwin Warner Park
Urban Spots
1. The Downtown Loop

Neighborhood:

Downtown

Start the Downtown Loop by parking somewhere near Nissan Stadium (there is always ample free parking on non event days) and head across the Cumberland River on the Pedestrian Bridge. You can then run down 1st Avenue to Woodland Street and cross the bridge to head back to the east side of the Cumberland where you started. Repeat as many times as you'd like.
2. Bicentennial Park

Neighborhood:

Germantown

Located in the shadow of the Capitol in downtown Nashville, Bicentennial Capitol Mall gives visitors a taste of Tennessee's history, natural wonders and serves as a lasting monument to Tennessee's Bicentennial Celebration, which was June 1, 1996. With just a simple walk in the 11-acre park visitors can experience many facets of Tennessee's history including a 200-foot granite map of the state, a World War II Memorial, a 95-Bell Carillon, a Pathway of History and the Rivers of Tennessee Fountains.
3. Centennial Park

Neighborhood:

West End

Centennial Park is Nashville's premier urban park. Located to the west of downtown, the park sits across West End Avenue from Vanderbilt University. There are ample loop trails that run through Centennial and a large front lawn that is great for outdoor games. Centennial park spans 132 acres and the Parthenon, built in 1896, is the parks centerpiece.
Nature Dense Parks
4. Radnor Lake

Neighborhood:

Brentwood

Radnor Lake is a 1,332-acre state park that is protected as a Class II Natural Area. It's unique due to its abundance of wildlife viewing opportunities, environmental education programs, hiking trails and location in the middle of an urban area. Radnor Lake is day-use only and the more than six miles of trails are strictly used for hiking, photography and wildlife observation.
5. Richland Creek Greenway

Neighborhood:

Sylvan Park

The Richland Creek Greenway in Nashville's Sylvan Park neighborhood is a nearly three-mile, paved winding loop that circles McCabe Golf Course. The trail features many bridges over rocky streams, wild flowers and depending on what time it is has a good amount of shade (more shade at sunset than sunrise).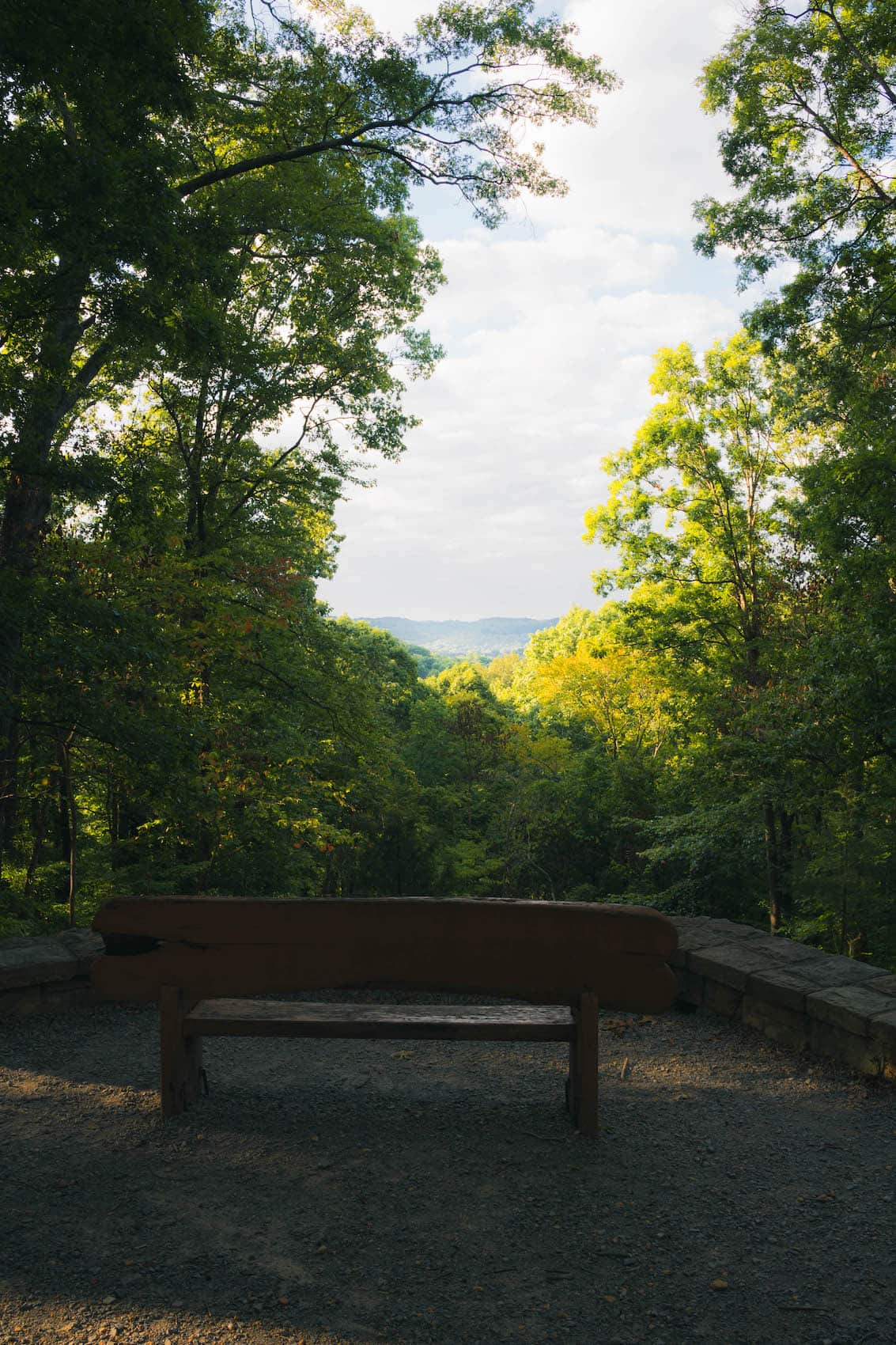 6. Percy Warner Park

Neighborhood:

Belle Meade

Warner Parks are located 9 miles from downtown Nashville and cover 3,180 contiguous acres including Percy Warner Park and Edwin Warner Park. Percy Warner Park, the larger of the two parks, contains an extensive network of hiking trails as well as 10 miles of equestrian paths.
7. Edwin Warner Park

Neighborhood:

Bellevue

Edwin Warner Park, separated from Percy Warner by Old Hickory Boulevard, has its own set of hiking trails, as well as Metro Parks' flagship Warner Park Nature Center.
More Articles