Neighborhood
12 South
Best For: Shopping
12 South, located on a half-mile stretch of 12th avenue, south of Downtown, is Nashville's most walkable neighborhood and a great place to spend an afternoon in Music City. Hip and full of boutiques, restaurants and murals, this neighborhood features predominately arts and crafts bungalows and has a style all its own. The beautiful Sevier Park borders the neighborhood to the south with Belmont Blvd. to the immediate west and 8th Ave. to the east. A few standout places in 12 South include Frothy Monkey's and Five Daughters Bakery's original locations, two brands that are now featured all over Nashville. Generally, we recommend checking 12 South out during the daytime or for dinner in the evenings. There is little by way of nightlife here but lots by way of shopping and Instagram opportunities.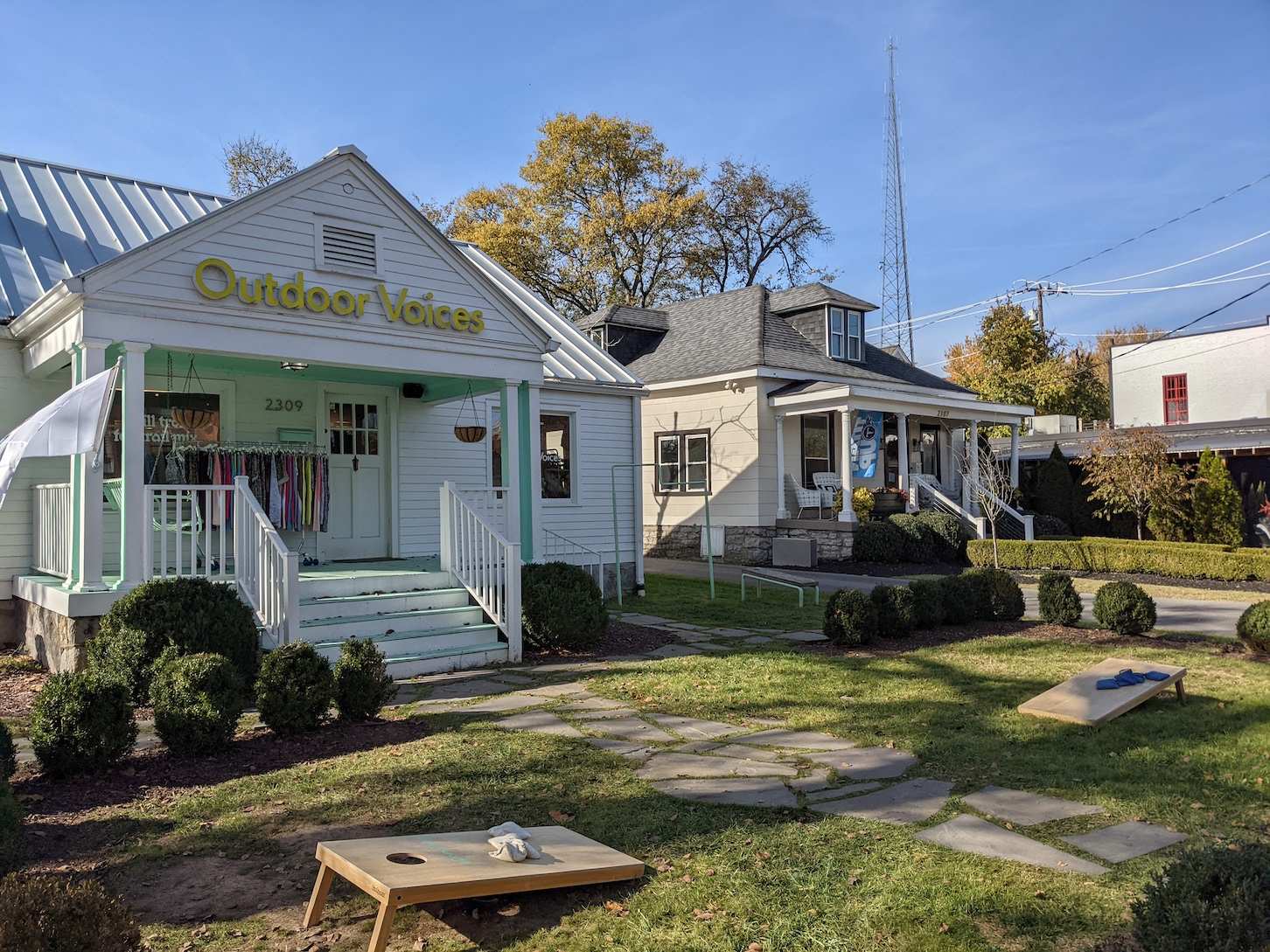 Outdoor Voices
"I Believe In Nashville"
Christie Cookie Co.
White Bison Coffee
Savant
"Make Music Not War"
Moda and Frothy Monkey
Mafiaoza's
Edley's Bar-B-Que
Frothy Monkey
"Nashville Looks Good On You"
12 South architecture
Outside Draper James
12 South Flower Mural
White's Mercantile
Fahrenheit Yoga
Restaurants:
Things To Do:
Coming Soon!
Hotels:
Coming Soon!
Apartments:
Coming Soon!